Человек на фото держит осётра вырашенного на ферме возле Красноярска. Регион по климату суровый, на улице 6-8 градусов по Фаренгейту (-14 по Цельсию) в то время как температура воды в водоеме для рыб 53 градуса по Фаренгейту (11 по Цельсию) что позволяет рыбам чувствовать себя ништяково. Граждане Сибири, а вы осетров едите этих ну или хотя бы в магазине видно их?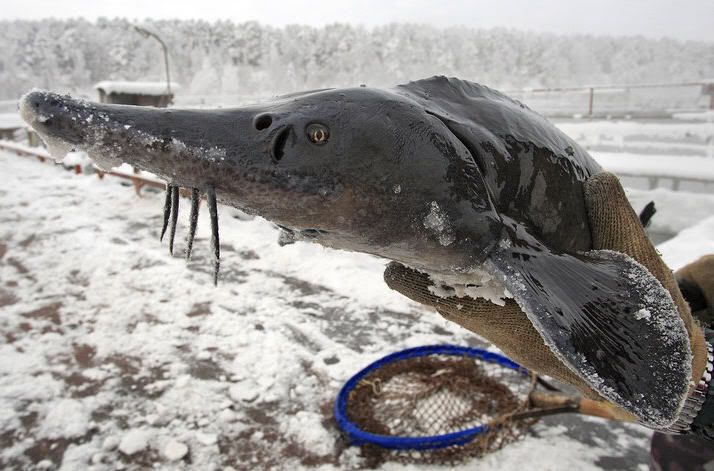 © Ilya Naymushin, Reuters

UPD: A man holds a sturgeon at a fish farm about 124 miles west of Krasnoyarsk in the Siberia region of Russia. Alhought the air temperature is 6.8- degrees, the operation of a nearby power station keeps the winter water temperatures at around 53-degrees, allowing fish to breed throughout the year.